Scheduled Shredding: An Important Part of Document Management
---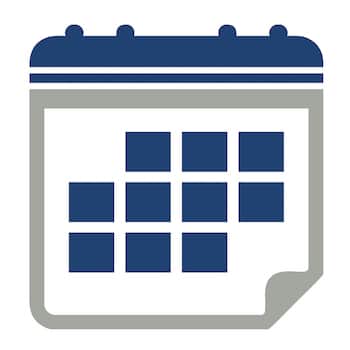 For most paper-intensive organizations, scheduled shredding services are an integral part of a complete document management program. Documents that are inactive and no longer need to be retained take up costly office space and may contain sensitive, confidential information that poses a security risk to your business if exposed.
The solution is simple: shred those unneeded records. But feeding sensitive documents a few pages at a time through slow office shredders usually is not the most productive use of your and your staff's valuable time. As a result, some employees may be tempted to simply toss documents in a wastebasket, which leaves confidential information exposed where anyone who passes by can access it.
A More Efficient, More Secure Alternative to Do-It-Yourself Destruction
There is a more efficient, more secure way to regularly destroy unneeded records: Leonard Bros. Scheduled Shred service. Scheduling your shredding with us makes it easy to dispose of office documents in a secure way without investing your valuable time and resources, and without risking exposure of confidential information.
We Provide Secure Containers, You Submit the Documents
The process is simple. We deliver consoles and bins that come in a variety of sizes to fit your specific needs right to your location. These locked containers are placed strategically throughout your facility, and you and your staff drop in the documents you want to destroy. Once documents are placed in a console or bin they cannot be retrieved or viewed by unauthorized personnel.
We Shred as Often as You Need, and Certify Destruction for You
You choose a rotation schedule that works best for your organization: weekly, monthly, or quarterly. We will securely pick up the contents of your containers from your business and shred the contents at our secure shredding facility. You will receive a Certificate of Destruction upon completion of shredding, to keep for your records for compliance purposes.
Scheduled shredding services ensure that your confidential documents are destroyed in a timely and secure manner, so unneeded records don't consume your expensive usable space or put your business at risk. To learn more about how our scheduled shredding services can help you reduce your real estate footprint cost-effectively while keeping you compliant, or to request a quote, please call us or complete the form on this page today!