Cartons Worthy of Storing Your Most Valuable Information
---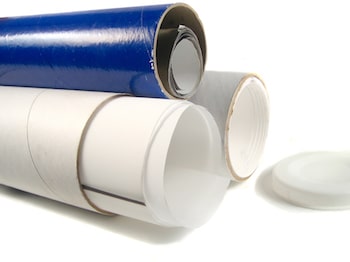 Your business information is critical to your enterprise's continued operation and success—that's why you keep it for as long as you do, and why you protect it so diligently. Because your records are so essential, it's important to choose cartons that will preserve and protect your data over the long term whether you store them on-site at your office or off-site at our records center.
At Leonard Bros., we offer a variety of records storage cartons, in various sizes and styles, specifically selected because they provide long-lasting, secure storage.
Designed for Durability and Ease-of-Use
Our record storage cartons are specially designed for long-term archival storage and constructed from the sturdiest materials. Most have built-in handles for easy transport, are strong enough to allow easy stacking and can accommodate hanging file folders if needed. There is also a designated area on each record storage carton that provides space for a description of contents and a barcode label. For your convenience, all of our easy-to-assemble record storage cartons are delivered to you flat, whenever you request them.
Need Recommendations? Just Ask–We're Happy to Help!
If you're unsure of the type and number of record storage cartons needed to store your archival records inventory properly, we'll be glad to help you choose the ones that will work best for your records. For more information about our records storage supplies, please contact us by phone or complete the form on this page today!