Managing Active Files Is More Difficult, But We're Up to the Challenge
---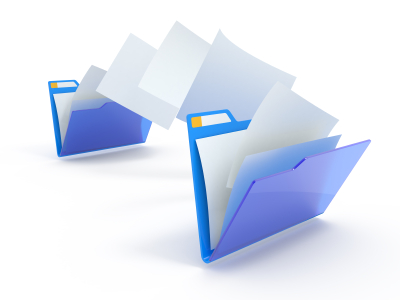 Managing active files and documents can be a challenge for any business. Storing them on-site for immediate access takes up expensive office space, and requires the additional investments of:
Time – to locate, track and re-file them, and to find information that gets misplaced, and
Effort – to ensure they are handled securely for compliance purposes.
When you add up the time and effort it takes, including the risk of misplacing or mishandling information, storing active files yourself on-site is more expensive than you might think. But for a professional like Leonard Bros. with the right systems, processes, and expertise, it's easy.
An Efficient, Cost-Effective Turnkey Solution
Leonard Bros. provides Active File Storage services that are an efficient and cost-effective way to organize and manage even your most active records. Our records storage facility provides a secure, climate-controlled environment for storing your critical records, and our inventory system allows for the rapid retrieval and delivery of your documents. Together, they are a turnkey solution for protecting, managing and retrieving your active files that will keep your information more secure and more accessible than most companies can achieve on their own.
Detailed Tracking and Inventory Management
Every file stored with us is bar-coded– you determine what information you want to be associated with each code, and entered into our inventory management database. Once entered, your individual files are tracked within our records center every time they enter, leave or are moved within our facility. Our web portal gives you the ability to manage your inventory, view a complete audit trail of your files, and request the records you need quickly and easily 24/7.
Easy Accessibility and Secure Storage are Yours for the Asking
Leonard Bros.' Active File Storage provides you with easy access and compliance-level security at cost-effective rates for your active business documents. To find out more about our Active File Storage services, please contact us by phone or complete the form on this page today.