Protect and Preserve: Data Vault Services
---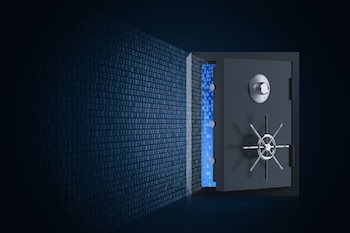 Proper storage of your digital media is integral to long-term data preservation. Magnetic media is extremely sensitive to temperature and humidity changes, and exposure to the wrong atmospheric conditions or even just variations in the storage environment can result in catastrophic data loss. Keeping backup tapes and hard drives in a closet or the backseat of a car opens the door to a data disaster, not to mention theft and the legal consequences of a data breach. You must do better, for your customers and your business.
Leonard Bros. provides the Data Vault services that will help protect your data and your business, including:
And the Leonard Bros. Vault was constructed with your needs for state-of-the-art protection and security in mind—it offers the total climate control, enhanced safety, and security features and specialized equipment to maximize your media's usable life and data preservation.
Your Media is Secure Yet Always Available to You
As with all of our services, your critical information is always available to you, 24/7/365, and our professional staff employs strict security measures across-the-board, including a secure chain of custody, whenever your media is handled, ensuring your data is protected from unauthorized access. Our inventory control system gives you total control over your inventory and makes it easy to request stored media, and our advanced bar-coding and tracking capability ensures we can always quickly locate whatever you need. And you'll always receive responsive, personal service including prompt, professional pickup and delivery according to your schedule and preferences.
To learn more about how our Data Vault services provide best-in-class data protection and preservation, please call us or complete the form on this page today!