Retrieval & Delivery Services
When It Comes to Storing Records, Off-Site Doesn't Have to Mean Out of Reach
---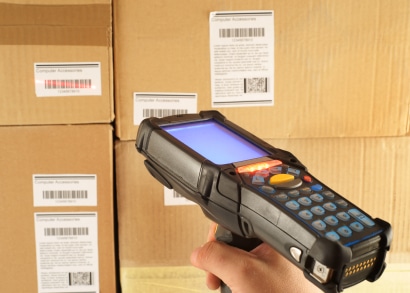 If you store your records off-site, having full access to your information is vital—off-site storage just wouldn't work otherwise. You may need to request active client files and patient records as often as daily, while inactive or archived records may be needed less frequently, but either way, rapid retrieval, and delivery are essential.
Better Security and Pinpoint Tracking
At Leonard Bros., our records storage services not only provide assurance that your records are stored securely, but also the peace of mind that your information is available to you at a moment's notice. The process is simple:
Each records storage carton transferred to our records center is assigned a unique barcode label and shelf location which allows for the quick retrieval of requested items.
Once a carton or file is requested, it is scanned from its current shelf location, and the information is updated in our inventory control database.
Requested items are placed on a secure, alarmed vehicle and delivered by one of our professional couriers.
We maintain a chain of custody throughout the audit process to ensure the confidentiality and privacy of your records.
Our Online Web Portal Gives You Total Control
Since our clients have the ability to manage their offsite inventory through our web portal, individual end-users can make requests online and view the retrieval and delivery status of their records in real-time. And because we have several service options to meet the time-sensitive nature of each request, your records can be retrieved and delivered 24/7, 365 days a year.
Our Service Makes the Difference
At Leonard Bros., we take the time to get to know your specific needs and provide responsive, personal service– you can always trust us to take care of your records and your requests exactly the way you want. The biggest benefit: Eliminating the time and resources required to find and retrieve files allows your organization to focus on your core competencies instead of your records.
To find out more about our delivery and retrieval services, please contact us by phone or complete the form on this page. We'll be glad to show you how our services can save you time and streamline your efficiency while enhancing security along the way!