Media & Data Rotation Service
Regular Backups and Proper Rotation are Key to Business Continuity
---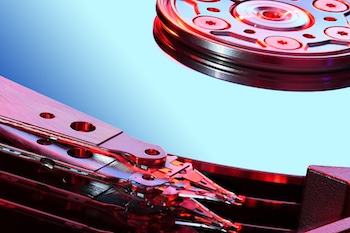 Regular backups are essential to the survival of your company. It's absolutely critical to capture your data on a regular basis so if disaster strikes, you can restore it quickly—every minute of downtime can be very costly to your business. But proper handling of your data backups is equally important– tapes that are improperly stored, mismanaged, or misplaced can create a recovery nightmare, resulting in missing or unrecoverable critical data, and extended recovery times.
Better Protection for Your Business and Your Data
At Leonard Bros., our media tape rotation services enable you to diligently preserve and protect your critical data, while extending the usable life of your storage media.
We have the processes in place that allow for detailed tracking of your storage media inventory with bar-coding, and regular rotation of your tapes to even out media wear and tear.
Our climate-controlled facilities are optimized for media storage and preservation, allowing for full temperature/humidity control and continuous monitoring, so the two biggest threats to the life of your media and integrity of your data are effectively neutralized.
Our security systems and protocols are designed to keep your information safe—we continuously monitor vault activity to guard against security breaches, limit access to authorized personnel only, always use the strict chain of custody procedures, and regularly update our systems to reflect current best practices in security.
The end result: your data integrity is preserved better and for longer, and your media remains a viable storage vehicle for as long as possible.
Service that Delivers Your Media on Your Schedule
Whether your backup schedule is daily, weekly or monthly, one of our trained professionals will securely transport your media tapes to our offsite media vault and will deliver properly rotated replacement backup media to you. And our inventory control system allows you to manage your tapes, adjust your rotation schedule and recall specific volumes as needed—your media is always available to you, 24/7/365, with expedited delivery in case of emergency.
To find out more about how our media tape rotation services will better preserve and protect your storage media and your data, please call or complete the form on this page today!