Special Projects Present Unique Challenges
---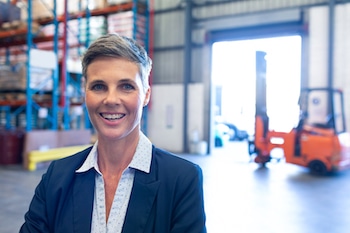 Every so often you may need to organize, sort, classify or purge your business records, but you may not have the staff or resources to complete the project quickly and properly. Assigning current staff members to records projects takes them away from revenue-generating activities. Temporary staff, on the other hand, may not have the knowledge and understanding to complete records-related tasks properly and within compliance guidelines without a substantial investment of time to teach them what they need to know.
Sometimes You Just Need a Specialist
In many cases, the help of a specialist that's available on an as-needed basis is the best option for completing special records projects. With Leonard Bros., you'll benefit from the expertise of someone you can trust with a background in records management who will complete your project securely, efficiently, and to your exact specifications. We can even help develop and implement a project plan that meets your specific timeframes and business requirements.
Only a Specialist Has the Expertise to Reduce Your Risk
Whether you need to purge a file room of inactive records or index and classify active documents and files, we minimize any potential business disruptions and greatly reduce possible security and privacy breaches. Because we specialize in records management, all of our staff members are subjected to vigorous background screening and are formally trained in HIPAA compliance and other laws and regulations concerning the privacy of confidential records.
One Time or All the Time, Let Us Help with Your Special Project
At Leonard Bros., we are happy to meet the special project needs of clients who have requirements on either a one-time or ongoing basis. For either option, your project can be completed on-site at your facility or off-site at our secure records center. And we'll always apply all of our specialized knowledge and our personal, responsive service approach to anything we do for you. To find out more about how our special records project services can minimize disruption and reduce risks to your business, please contact us by phone or complete the form on this page today!