Safe & Secure Delivery Methods to Our Scanning Clients
---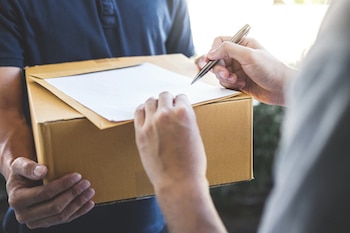 Leonard Bros. prides itself not only on being able to scan and index all of your precious records but to have a safe and secure delivery method to our clients. Whether it's all of your files or specific files that you request us to "Scan on Demand." We can deliver in a variety of methods.
We Have State-of-the-Art Online Indexing Software for You
The most common practice (and preferred by the majority of our clients) is to scan your files and then upload those files safely and securely to our online indexing platform. Our clients are given their own account and login where they can securely log in to view and work with the scanned files.
In addition, we will also email your files to the email address requested by the client.
For more information about our scanning service or delivery options, please contact us by phone or complete the form on this page.