Document Scanning & Imaging Services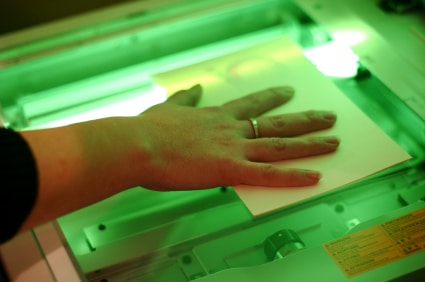 At Leonard Bros., we believe the benefits of reducing paper in an organization can be extraordinary: reduced costs, improved business processes, and streamlined operations. Implementing a solution to reap these benefits can prove challenging to the best of businesses. Our document scanning service bureau provides comprehensive electronic document management solutions for the successful conversion of paper records to electronic file formats.
Our expert imaging specialists consult with each client to provide a turnkey document scanning solution that best fits their business needs and budget. Whether you have a high volume backfile conversion or smaller scale job, our project management process allows for the timely and precise completion of your project. Here at Leonard Bros., we can even implement a document management system that will allow you to effectively manage your electronic documents.
During the conversion and scanning phases of any project, your documents are transferred to our secure document scanning facility where they are prepped for scanning. This involves removing binders, staples, paper clips, sticky notes, etc. High speed, production-grade scanners then capture and convert your hardcopy data. Our quality control procedures ensure that each image is accurately captured. We make sure from hard copy to a digital version that your data is safe and secure.
Indexing software allows for your data to be organized into customized index fields while Optical Character Recognition technology (OCR) gives you the ability to search for keywords and phrases within a digital file. We turn your documents into readable searchable digital versions. Your digital data is then either transferred to a media format of your choice (DVD or encrypted hard drive) or hosted on our servers.
At Leonard Bros., we are committed to preserving the security of your business records during the scanning and conversion process. Our screened scanning experts are trained to handle private and confidential information while the strict chain of custody protocol is maintained during the transfer, scanning and conversion phases.
For more information about our scanning service bureau solutions, please contact us by phone or complete the form on this page.