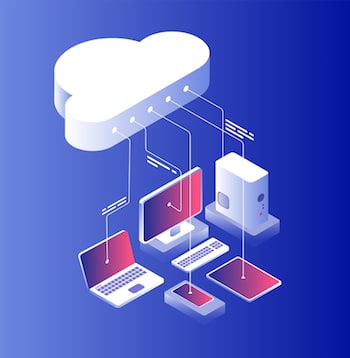 For companies looking for data protection, IT constrained organizations, and industries with compliance mandates that are looking to improve their backup with a secure, reliable and predictable data protection cloud backup model, Leonard Bros. Data Cloud Backup powered by Asigra transforms the way businesses manage and protect their data by delivering market-leading cloud backup solutions that seamlessly and efficiently manage, scale and deliver data protection services.
Significant savings
Even if agents from traditional backup and recovery vendors were free, an Asigra solution would still enable huge reductions in operating expenses.
Simple licensing
Simply purchase software the same as disk capacity-no license fees, no tracking, no overspending on site licenses- you only pay for compressed and de-duplicated capacity consumed.
One piece of software to install
Manage, upgradeAsigra software even self-upgrades, so there is no time-consuming and administrative-resource-draining pushing of agents or updates out to hundreds or thousands of remote-site systems.
WAN/LAN/CPU resource conservation
Asigra software runs with a negligible impact on servers, workstations, and laptops, eliminating the CPU-cycle hits associated with agent-based solutions.
Robust, hardcoded security
There are no agents to open hacker-tempting ports in the firewall.
Elegant scaling
While agent-based solutions compound complexity in rapid-growth environments, the Asigra agentless backup/recovery solution easily accommodates new capacity, new applications, and new sites.
Asigra Cloud Backup v11 is the first enterprise-class cloud backup platform to protect the entire digital footprint (storage, servers, desktops, and laptops on the enterprise LAN as well as remote tablets, smartphones, and laptops), provide data Recovery and Restore Assurance (R2A) for consumers, and establish new performance benchmarks.
For more information about our cloud backup solutions, please contact us by phone or complete the form on this page.