Offsite Media & Data Archival Vaulting
Preserving Your Media and Data Properly is Critical
---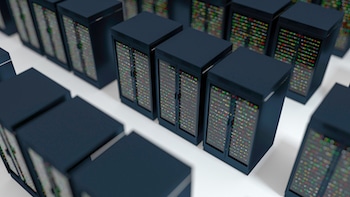 Organizations subject to litigation are required, by law or regulation, to preserve and produce data contained on media tapes and hard drives. But magnetic media is extremely sensitive to temperature and humidity changes, so long term, archival storage of media requires an environment that preserves data while also protecting it from theft. Otherwise, tapes and hard drives needed for subpoena or auditing purposes may be unreadable.
The Right Facility Makes All the Difference
At Leonard Bros., we have the facilities and systems to ensure the long-term preservation and protection of your digitally-stored data. Our offsite media vault is designed especially for archival storage tapes and hard drives, with built-in environmental temperature and humidity controls that help maximize the preservation of magnetic and optical media. That way, we help ensure the integrity and reliability of your data in the event of a disaster or an audit.
Continuous Security, Detailed Inventory Control/Tracking
Our vault is armed with security systems that continuously monitor for unauthorized access and only screened vault personnel have access to the facility, so your data is fully protected at all times. And our vault inventory control system securely tracks the exact location within the vault of all archival media using bar-coding, so your media is always easy to find and retrieve, at a moment's notice or on a regularly-scheduled basis.
Full Accessibility, Secure Delivery
Your offsite archival inventory is always available to you, 24 hours a day, 7 days a week, 365 days a year. If disaster strikes or you need an emergency to restore, one of our professional couriers will quickly deliver your data directly to your business or hot site. And we always maintain a strict chain of custody throughout the retrieval, transport and delivery process, so your data remains completely secure and you stay compliant.
To learn more about how our archival media storage services preserve and protect your critical information, and your peace-of-mind when it comes to your data, please call us or complete the form on this page today!